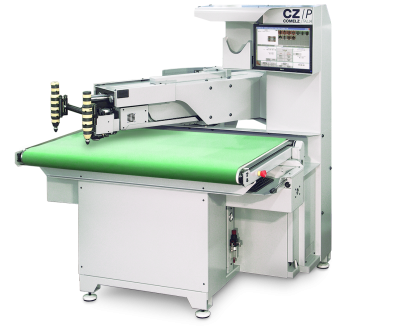 Work area: 1300mm x 650mm
The work area for the swing arm knife cutting

With the flexibility typical of cnc knife cutting machines, CZ P recreates the same optimal working conditions of swing arm clicking presses.

SECTORS
Leather goods, Footwear

CONFIGURATIONS
Compact dimensions, high accessibility, swing arm structure.
Flexibility, compactness
and versatility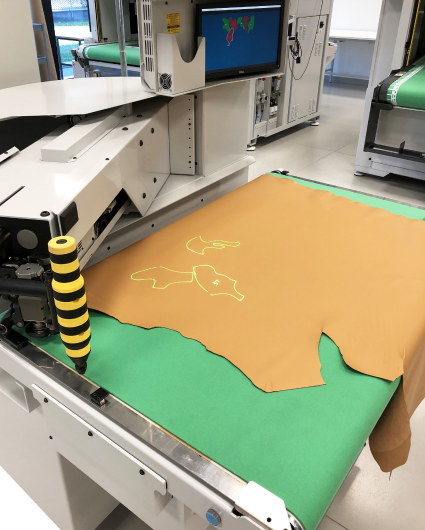 WORK AREA
AND STRUCTURE
In the CZ P, the work area is compact and ergonomic (1300 x 650 mm) and it is served by a cutting head mounted on a telescopic swing arm with axial rotation. This structure which was indeed inspired by swing arm clicking presses allows a complete accessibility of the work area that is unobstructed on the front and sides and has a rear pocket to accommodate the leather.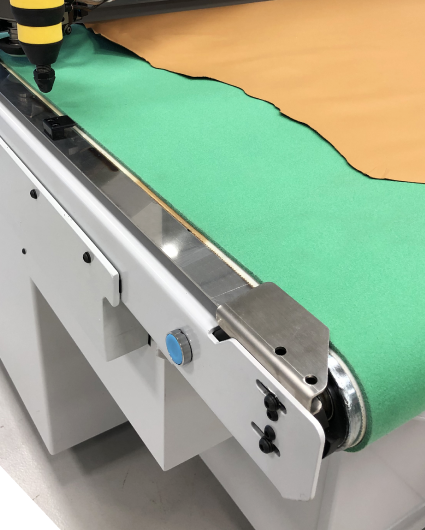 CONVEYOR
BELT

The optional conveyor belt helps the movement of the material allowing an excellent flow of the work cycle. The retractable telescopic head creates optimal conditions for man-machine integration by facilitating the visibility of the material.
The integrated laser projector projects distinct shapes on materials of every color and under all lighting conditions.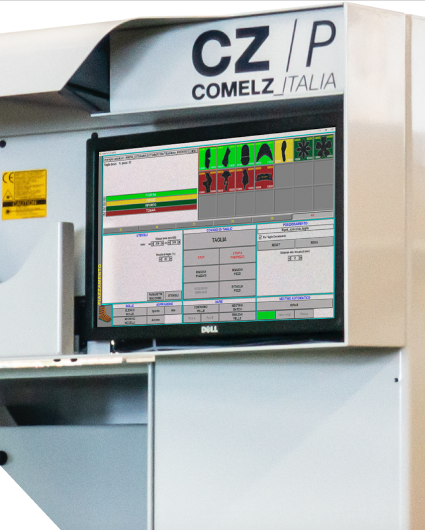 MULTIUSE CUTTING
AND SOFTWARE
In addition to the compact design is the versatility of the multiuse cutting unit, the efficiency of the vacuum partialization system with micro-sectors, and the comfort of a good noise reduction system. For this reason CUP is also very suitable for design departments and small cutting facilities. The control software has a practical editor to Import and modify CAD patterns, even in dxf format.
You might also be interested in: