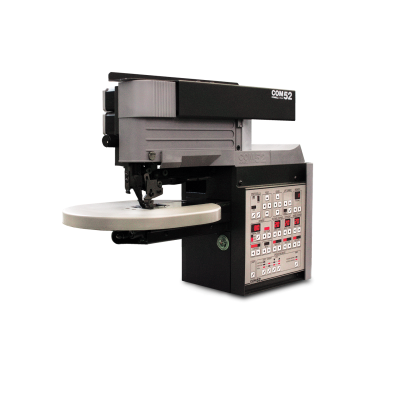 Work area: 1200mm x 1100mm
Programmable thermo-folding machine

Decades of experience and COMELZ high technological level originated a machine that marks the achievement of new levels of performance, operational efficiency and productivity.

CONFIGURAZIONE
French style binding, Roll top, Flat Insole covering, Leather-goods wide folding.
Performance, ease of use
and productivity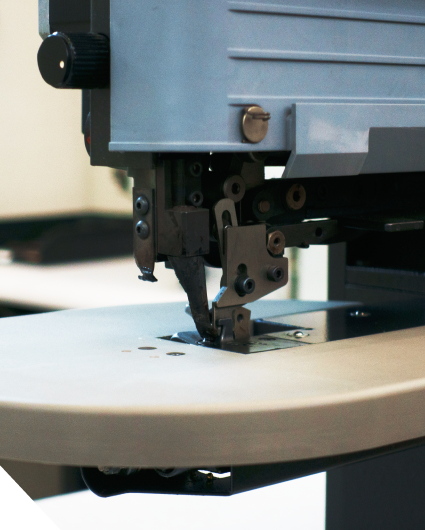 QUALITY
To guarantee high quality also with the most difficult operations, the perfect harmony of the folding members is matched by the accurate speed and feed length control, by the correction of the folding width on the curved edges secured by the lip turner, by the servo-control of the knife that guarantees dean and precise snipping also at low speed and in addition allows alternating the snips to avoid lacerating the upper while folding curved edges with reduced feed length.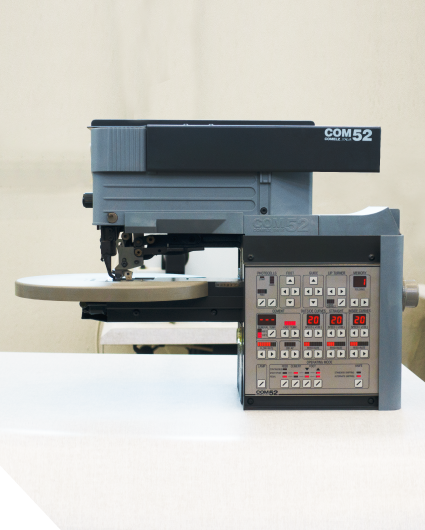 ADJUSTMENTS AND MEMORY
The operator gives the machine the directions regarding each aspect of the operation. Servo-controls operate therefore each working member adjusting its position and adapting its attitude as the curve of the component piece changes. The features of each folding style are controlled by the machine's computer, which can store them in memory and recall them precisely. The operator can use 99 memory records to define each folding style in regard to the adjustment of folding members, the speed and the feed length for straight edges, internai curve and external curve, the amplitude of internai and external curves, the continuous, alternate or excluded snipping, the cement flow.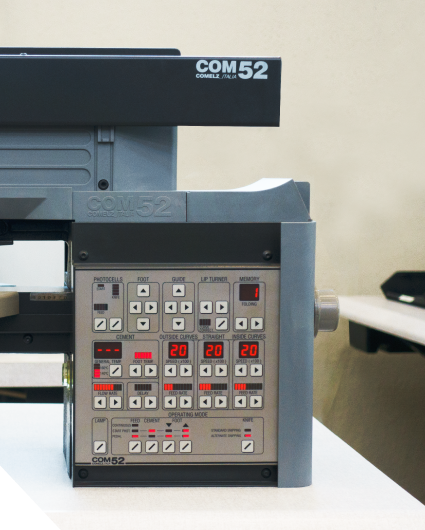 FEATURES

Forget knobs, spanners and screwdrivers, and concentrate yourself on your work. Sit down in front of the COM52's console and press the buttons to enter the features of your fold, adjusting the position of the creaser foot, of the guide and the lip turner, the photocells, the feed and the cement flow.
You can thus define 99 different folding styles in each features and store them in memory. To start working, you just need to recall the requested folding style.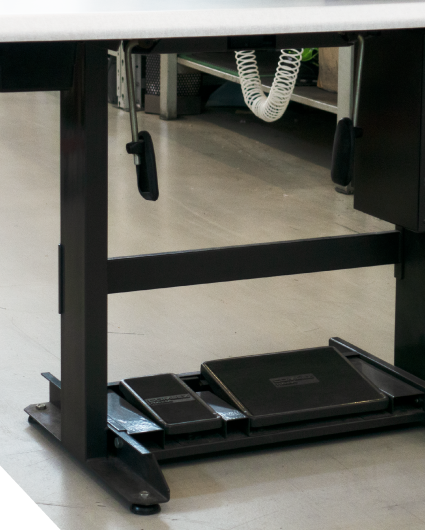 PRODUCTIVITY
The rationalization of the internal mechanism, driven by a built-in Comelz DC brushless motor, allows the experienced operator to reach high working speed (3000 rpm) obtaining a significant increase in productivity.
You might also be interested in: